"Tiny" but "Mighty",
It has it all!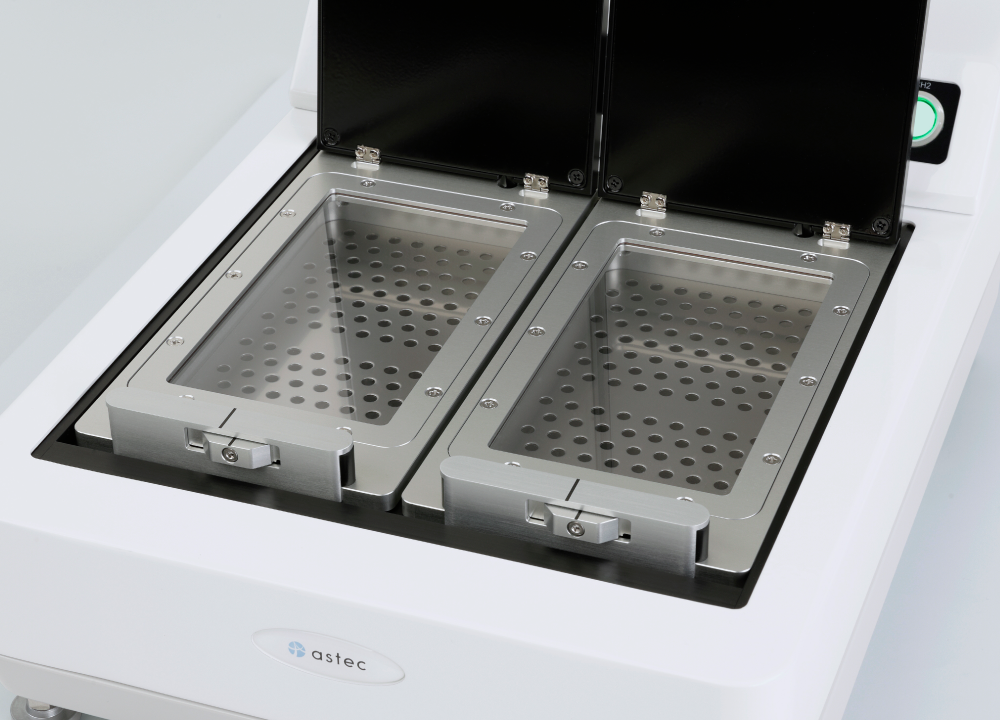 Thermal environment is optimally sheltered with a heated top and bottom of the chamber. An Observation window, inherited from the EC6S model is incorporated in the Mini for a "non-disturbed" culture environment.
The ergonomic latch tightly fortifies the chamber to ensure there is no leakage of the mixture gas which could harm the culture inside.